Wellness and Preventive Care Services
for Citrus Heights Dogs and Cats
Lifelong wellness and preventive care provides a solid foundation for your pet's good health. At Sunrise Boulevard Animal Hospital, our seasoned veterinarians and veterinary technicians bring their high-level care knowledge into every pet wellness exam.
During our veterinarian's personalized visit with your pet, the vet will perform a nose-to-tail exam that covers every inch of your dog or cat. The vet will also run some diagnostics checks to ensure that your pet is healthy:
Complete Bloodwork Chemistry
Heartworm and Tickborne Illness Testing
Parasite Detection and Prevention
X-rays and Advanced Diagnostics
We encourage puppies, kittens, and adult pets to come in for annual wellness visits. Because senior pets can quickly develop medical issues, we'd like them to receive two wellness exams every year. By catching problems early with preventive care, treatment should be more effective, less complicated, less expensive, and provide you with the best possible treatment plan.
---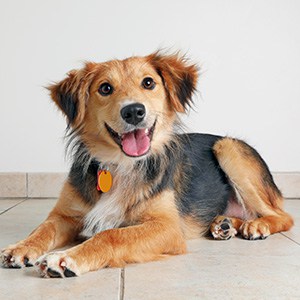 Recommended Vaccinations
When your dog or cat stays up to date on their vaccinations, they'll be better able to avoid diseases (including infectious diseases) that could be harmful to them. Because every animal has different needs, our veterinarians will review your pet's age, risk factors, and lifestyle before making vaccine recommendations.
Our vets highly recommend several core vaccines for your dog or cat:
Canine Vaccines:
Core: Rabies and DHPP
Lifestyle: Bordetella, Influenza, and Leptospirosis
Feline Vaccines:
Core: Rabies, and FVRCP
Lifestyle: Feline Leukemia
---
PUPPY AND KITTEN CARE
Getting your puppy or kitten started on the right foot is important. An early wellness exam, a vaccination series, and a timely spay/neuter procedure will set the stage for your new pet's healthy life.
SENIOR PET CARE
Senior dogs and cats have special needs, and these pets can develop medical conditions rather quickly. For this reason, we recommend twice-yearly wellness exams so our vet can quickly address any developing problems. Early detection can provide less costly and more effective treatment options.
---
NUTRITIONAL AND WEIGHT MANAGEMENT GUIDANCE
Good lifetime nutrition helps your pet stay at a healthy weight. In turn, this helps to fend off respiratory and cardiovascular problems, osteoarthritis, and diabetes, among other conditions. After examining your pet's lifestyle and medical needs, our veterinarian will recommend the diet that best allows your pet to thrive.
PET WELLNESS PLANS
By choosing one of our pet wellness plans, your dog or cat will receive scheduled wellness care every year. These wellness care services will also fit within your budget and be customized to meet your pet's individual needs.
We're excited to support your pet's health and wellness journey. To schedule a wellness exam, call us, text us, or request an appointment online using our pet portal or request form. We look forward to getting acquainted with your dog or cat and helping them to stay healthy.